When Elin and Oliver first contacted me with these words - We are looking for something genuine, authentic, cosy, relaxed, with a home cooked feel. I think you know exactly what we're talking about, as your style seems to be just this, so we trust you 100% -
I just knew that I had to work with them.
It is a dream to work with clients who trust in your work, but even more of a dream when they are completely aligned with your philosophy and live by it. Elin and Oliver are a couple who work hard and live life to the fullest with strong morals of living in the present moment, constantly showing gratitude and giving back whenever possible. A clear example of this is that their whole wedding gift was donated to WWF (world wildlife fund for nature) and Doctors Without Borders and their place of work (Google), matched the amount!
Their day was vibrant with colour and laughter, full of bohemian and free-spirited vibres with splashes of Mexico in every little corner.
Pre Wedding
The started their celebrations in the old town of Marbella to welcome close friends and family to their wedding weekend.
| Photography Joy Zamora | Videography Pai Pai |
Wedding Day
The venue was a country estate surrounding by gushing rivers and tropical plants, the ideal setting for the colourful Mexico inspired wedding.
Wait for the groom, who looked dashing in his off-white suit.
The Bride
Elin wore a two piece bohemian wedding dress handmade in Barcelona by the designer Immacle. Have you ever seen a bride more stunning?
The emotional part
Elin and Oliver's guests gathered around the couple in the emotional blessing ceremony on the longest day of the year. After the couple said their vows, a close friend gave them honest advice on how to have a long and happy marriage, that it wouldn't always be a blissful journey, and that a good marriage takes dedication and patience.
Of course the ceremony didn't end there, there was a much bigger finale that involved an explosion of colours...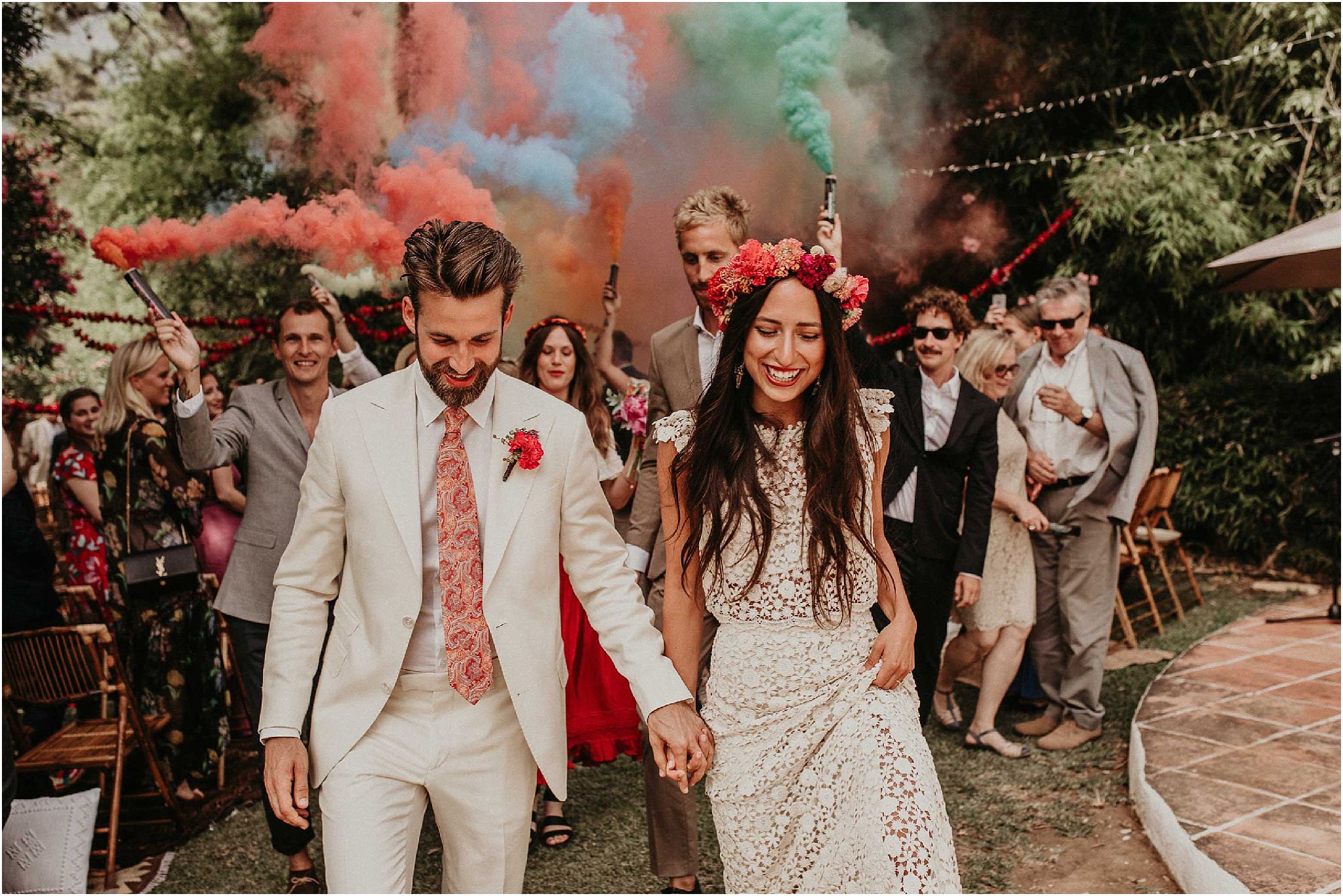 Slipping away for an intimate moment
The Banquet
The lawn was setup for a family style dinner with delicious local dishes being cooked in the moment. The guests mingled, ate, drank and danced along to live rumba music.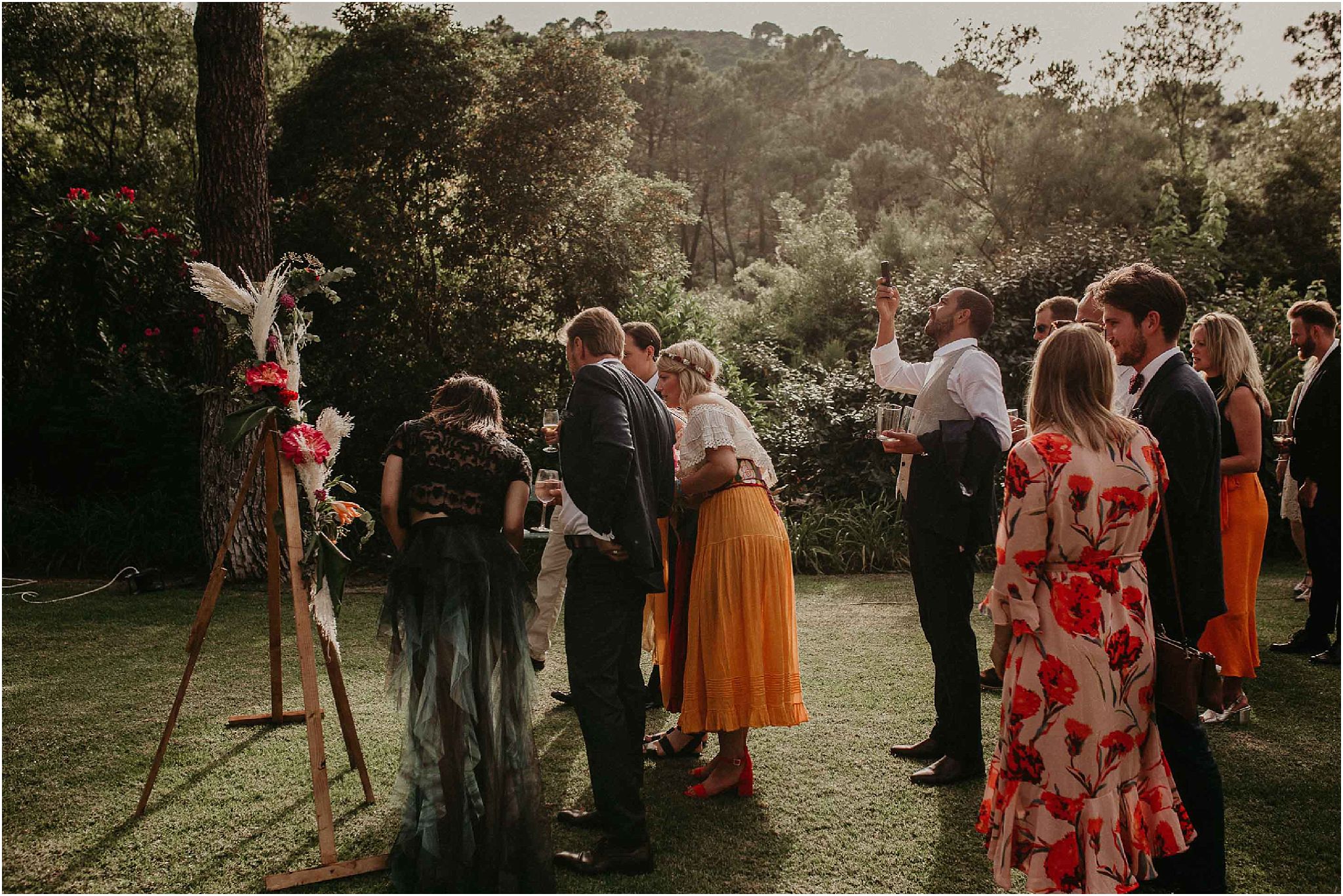 Get on your dancing shoes!!
Elin and Oliver are a true example of life is as good as you make it, they don't sweat the small stuff and always have a smile for everyone. It was such a privilege to be a part of this wedding. Love you guys x